Stand with Ukraine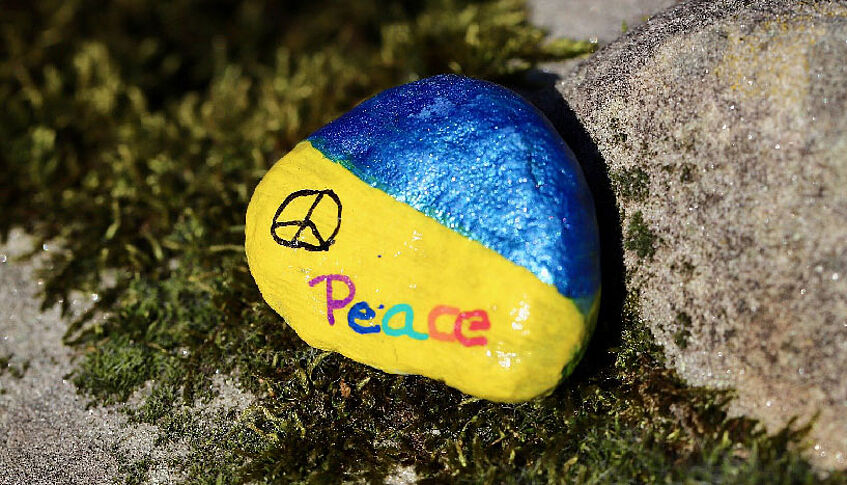 Stand with Ukraine
The war of aggression against Ukraine goes on. The Faculty of Psychology has launched several activities to support scientific colleagues, students and displaced persons from Ukraine and to stand in solidarity with the Ukrainian people.
Help for researchers from Ukraine
Thanks to various funding programs of the ÖAW and the FWF, three researchers from Ukraine are currently visiting the faculty:
Oleksandr Burov - JESH grant Ukraine of the ÖAW, since April 2022 with Thomas Götz and Barbara Schober in educational psychology, researches on intelligence.
Olena Vitkovska - FWF program for researchers from Ukraine, from August 2022 as a PhD student in Christina Bauer's FWF project on narrative identities of refugees.
Formerly: Olena Sushyi - also JESH grant Ukraine of the ÖAW, from June 2022 for two months with Claus Lamm (SCAN-Unit).
Click here for the portraits.
Our IT/EDP has been supported by Igor Soroka since November 2022.
Fundraiser for children
Together with Robert Böhm and his students, an aid campaign was set up. A total of 3,632.34 euros was handed over to the associations "Let's Play" and "Train of hope" and a laptop was purchased for a Ukrainian student.

Childcare Let's Play
Let's Play is an association for the integration and inclusion of refugees through joint play and leisure activities. The association is currently active in the initial reception center in the 2nd district, where it looks after children of pre-school age. We are currently supporting the association financially and organizationally - and by advertising two internships in developmental and educational psychology (Anna Bánki and Julia Reiter), in the course of which Master's students will be supervised by us and support the childcare on site. Click here for the call for applications!

PCs-for-all
We supported the "PCs-for-all" association as a faculty by donating equipment and accessories that were no longer in use. During our collection campaign, 15 PCs, 10 monitors and a large box of keyboards, cables and computer mice were handed over. The association professionally deletes the data, equips the devices with the necessary programmes and then makes them available to needy students free of charge.


Psychological counseling
We would like to draw your attention to the project of Brigitte Lueger-Schuster. She and her team offer different kinds of psychological counseling and support for students. The spectrum of support is constantly being extended and expanded.